Must-Have Travel Accessories for the Wanderlust Adventurer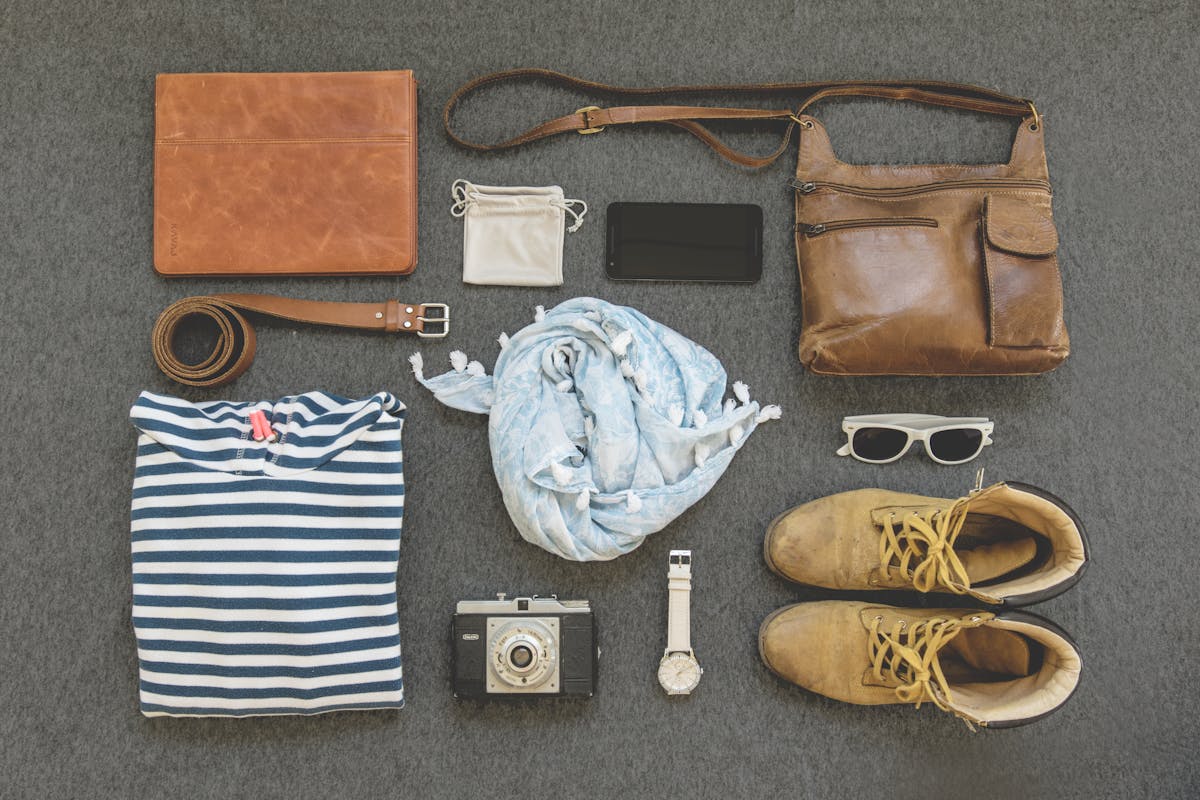 Prepare for your next adventure with these must-have travel accessories. From packing essentials and tech gadgets to comfort items and safety gear, we've compiled a list of must-haves that will enhance your travel experience. Whether you're exploring a new city, embarking on a hiking trip, or jetting off to a tropical paradise, these accessories will make your journey smoother and more enjoyable.
Get comfortable during long flights or bus rides with a supportive travel neck pillow. Opt for memory foam or inflatable options for maximum comfort and easy packing.
Keep your devices powered up on the go with a portable charger. Look for one with multiple USB ports and sufficient battery capacity to charge your phone, tablet, or other gadgets.
Ensure you can use your electronic devices anywhere in the world with a universal travel adapter. These adapters are compatible with different socket types and come with multiple plug options.
Stay organized and save space in your luggage with packing cubes. These versatile organizers help separate clothing items, accessories, and toiletries, making it easier to find what you need.
Protect your personal information and cards from digital theft with an RFID blocking wallet. These wallets have built-in technology that prevents unauthorized scanning of your credit cards and passports.
Choose a comfortable and ergonomic backpack for your outdoor adventures. Look for features like padded shoulder straps, back ventilation, and plenty of pockets for easy organization.
Don't let TSA regulations or limited suitcase space hinder your skincare routine. Invest in travel-sized toiletries, including shampoo, conditioner, face wash, and moisturizer, to keep your skin and hair happy while on the go.
Stay hydrated without taking up too much space in your bag with a collapsible water bottle. These bottles fold or roll up when empty, making them easy to carry around and fill up when needed.
Keep your clothes fresh and clean during your travels with a travel-sized laundry kit. These kits include a small detergent bottle and a portable sink stopper, allowing you to hand wash your clothes wherever you go.
Bring the party with you with a compact and portable Bluetooth speaker. Whether you're relaxing on the beach or exploring a new city, enjoy your favorite tunes wherever your adventures take you.
Make sure to pack these essential travel accessories for a stress-free and enjoyable journey. Each product listed above is an Amazon affiliate link, meaning we may earn a commission if you make a purchase through our links, at no additional cost to you. Your support helps us continue curating valuable content and providing a delightful shopping experience.
Remember, being well-prepared can make all the difference in creating unforgettable travel memories. Happy travels!