Choosing the Right Kitchen Appliances: A Comprehensive Buying Guide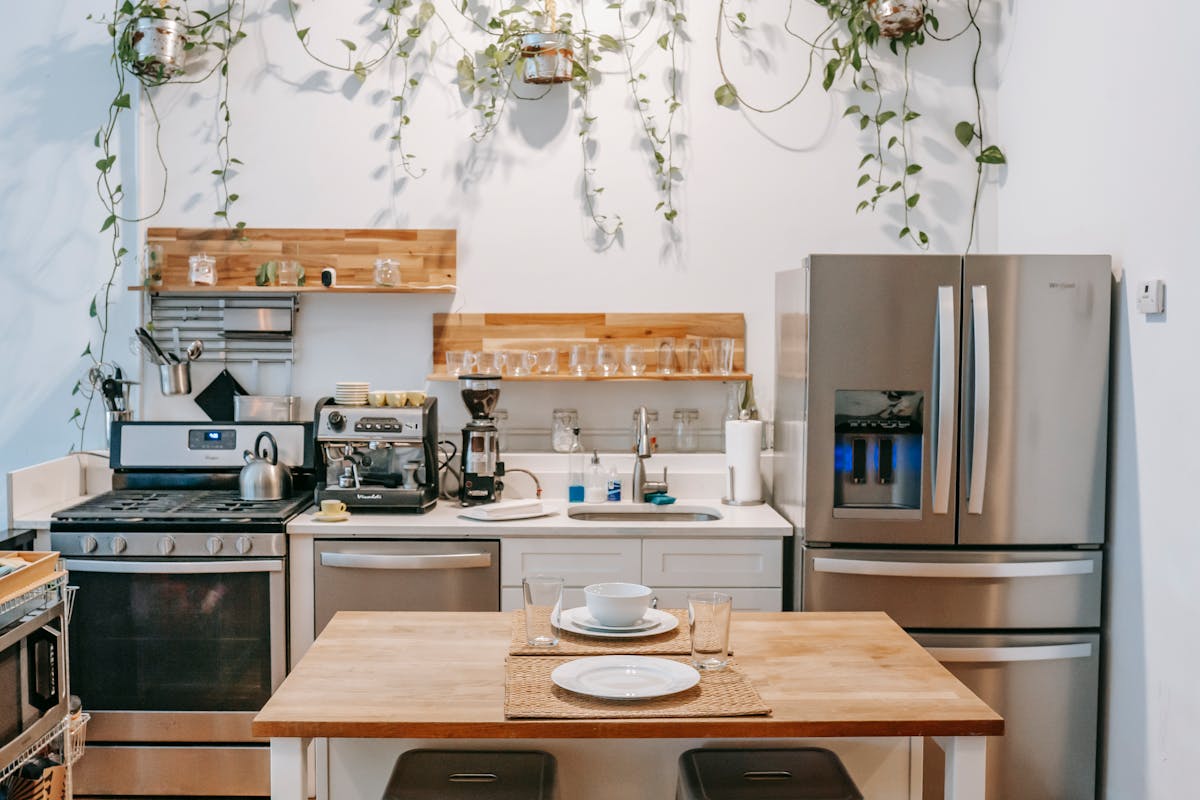 Looking to upgrade your kitchen? Our comprehensive buying guide will help you choose the right kitchen appliances that suit your needs and style. From refrigerators and stoves to dishwashers and coffee makers, we'll walk you through the essential factors to consider, the latest features to look for, and tips to make an informed decision. Transform your cooking experience with the perfect kitchen appliances.
1. Assess your needs and budget
Before starting your appliance hunt, assess your cooking and lifestyle needs. Consider the size of your family, your cooking habits, and the functionalities you require. Determine your budget range to narrow down your options and ensure you are making a practical investment.
2. Measure your kitchen space
Measure the available space in your kitchen to ensure the appliances you choose will fit perfectly. Take note of the dimensions of the refrigerator, stove, dishwasher, and any other appliances you plan to replace or add.
3. Choose energy-efficient appliances
Opt for energy-efficient appliances to reduce your environmental impact and save on utility bills. Look for the Energy Star label, which indicates that the appliance meets strict efficiency standards.
4. Consider the appliance finishes
Take into account the overall aesthetic of your kitchen and choose appliance finishes that match or complement your kitchen decor. Popular options include stainless steel, black stainless steel, white, and black, but there are also vibrant colors available to add a pop of personality.
5. Refrigerators
Consider the capacity, configuration, and features of refrigerators. Decide between top-freezer, bottom-freezer, French door, or side-by-side models based on your needs. Look for adjustable shelves, water dispensers, ice makers, and temperature control options.
6. Stoves and ovens
Decide between gas, electric, or dual-fuel stoves based on your cooking preferences. Consider the number of burners, oven capacity, and features like self-cleaning, convection cooking, and built-in timers.
7. Dishwashers
Look for dishwashers with multiple wash cycles, adjustable racks, and energy-efficient options. Consider the capacity and noise level to find a model that suits your needs.
8. Microwaves
When choosing a microwave, consider the size, wattage, and cooking settings. Look for additional features like convection cooking, sensor cooking, and built-in exhaust fans.
9. Coffee makers
Coffee lovers should consider the brewing capacity, programmable options, and types of coffee that can be prepared in the coffee maker. Decide between drip coffee makers, espresso machines, or pod-based systems.
10. Research and read reviews
Before making a final decision, research different brands and models. Read customer reviews to gain insights into the performance, durability, and customer satisfaction of the appliances you are considering.
Remember, purchasing kitchen appliances is an investment that will contribute to the functionality and aesthetic of your kitchen for years to come. Take your time, compare different options, and choose appliances that fit your needs and personal style. With the right kitchen appliances, cooking and entertaining will become a joyous experience in your home.
At Blink & Shop, we hope this comprehensive buying guide helps you choose the perfect kitchen appliances for your culinary adventures. Each product mentioned above is an Amazon affiliate link, meaning we may earn a commission if you make a purchase through our links, at no additional cost to you. Your support helps us continue curating valuable content and providing a delightful shopping experience.
Happy cooking and enjoy your kitchen appliances!