Smart Home Setup Guide: A Complete Buying and Setup Guide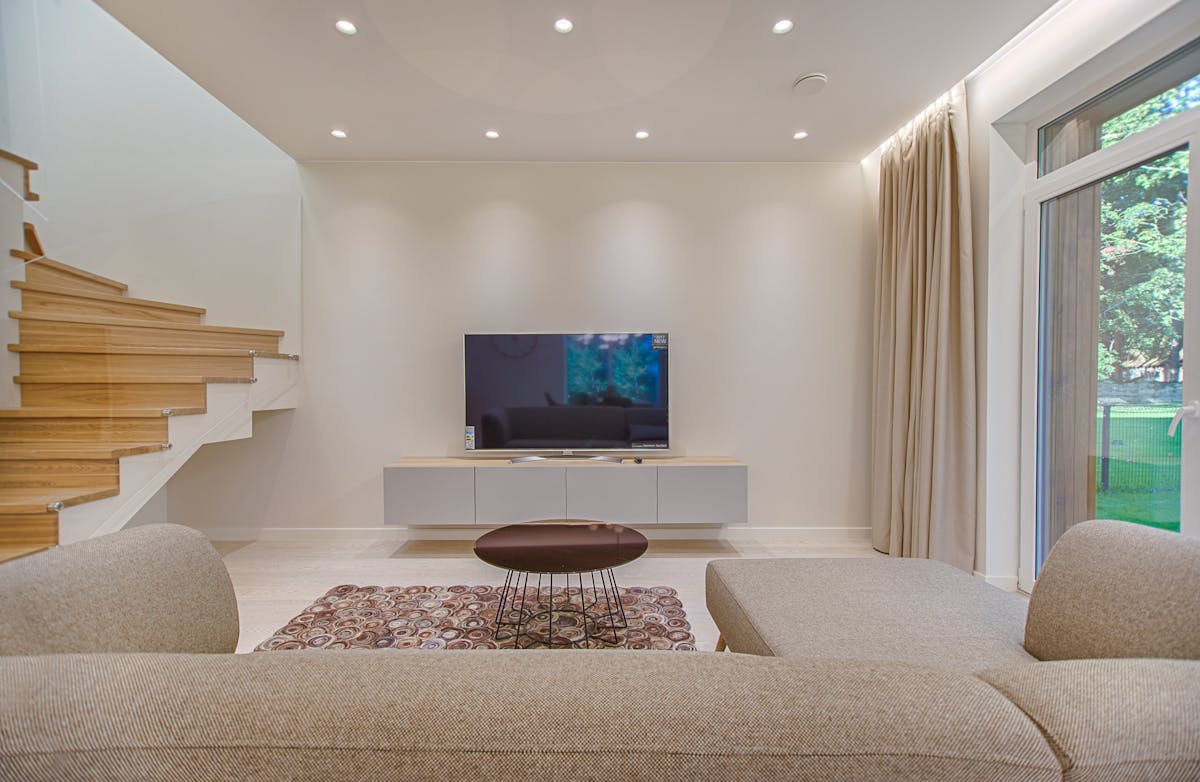 Transform your house into a smart home with our comprehensive buying and setup guide. From smart speakers and lighting to security systems and thermostats, we'll walk you through the essentials of creating a futuristic and convenient living space. Whether you're a tech-savvy enthusiast or just starting, our guide will help you choose the right products and set them up easily.
Step 1: Establish Your Goals and Priorities
Before diving into the world of smart home devices, outline your goals and priorities. Do you want to focus on voice-controlled lighting, enhance home security, or automate your appliances? Understanding your needs will help you make informed decisions during the buying process.
Step 2: Smart Speakers and Voice Assistants
Start building your smart home setup with a smart speaker and voice assistant. These devices act as the central hub, allowing you to control other connected devices using voice commands. Popular options include Amazon Echo with Alexa, Google Nest Audio with Google Assistant, and Apple HomePod with Siri.
Step 3: Lighting and Switches
Upgrade your lighting system by installing smart bulbs or switches. Smart bulbs offer features such as adjustable brightness, color-changing capabilities, and scheduling. Smart switches can be easily installed and enable you to control your existing light fixtures via smartphone or voice commands.
Step 4: Security Cameras and Doorbells
Enhance your home security with smart cameras and doorbells. These devices provide real-time video monitoring, motion detection, and smartphone alerts for any suspicious activity. Popular options include Ring Video Doorbell, Nest Cam Indoor, and Arlo Pro 3 Wire-Free Security System.
Step 5: Smart Thermostats
Save energy and improve comfort by installing a smart thermostat. These devices learn your temperature preferences and adjust accordingly, allowing you to control your home's climate remotely. Leading smart thermostats include Ecobee SmartThermostat, Nest Learning Thermostat, and Honeywell Home T9.
Step 6: Home Automation and Hub
For more advanced control and automation, consider a smart home hub. Hubs consolidate devices from different brands into a single interface, providing seamless integration and control. Options like Samsung SmartThings, Hubitat Elevation, and Amazon Echo Plus with built-in hub capabilities are popular choices.
Step 7: Appliances and Outlets
Upgrade your appliances and power outlets with smart versions. Smart appliances, such as refrigerators, washing machines, and ovens, offer advanced features and connectivity. Smart outlets allow you to control and schedule the power supply to devices plugged into them, optimizing energy usage.
Step 8: Entertainment and Audio
Create a personalized entertainment experience with smart TVs, streaming devices, and speakers. Smart TVs offer built-in streaming services and voice control capabilities. Streaming devices like Roku and Chromecast can make any TV smart. Pair them with wireless speakers for immersive audio.
Step 9: Voice-Controlled Assistants and Routines
Make the most out of your smart home by setting up voice-controlled routines. With voice commands, you can automate multiple tasks simultaneously. For example, saying "Good morning" can turn on lights, adjust the thermostat, and play your favorite news briefing.
Step 10: Expand and Customize
Once you have the basics set up, explore additional smart home devices to expand and customize your setup. These can include smart blinds, robot vacuums, water leak detectors, and more. Choose devices that align with your lifestyle and further enhance your home's convenience.
Remember, smart home technology continues to evolve. Stay updated on new devices, features, and security measures to ensure a safe and seamless experience.
At Blink & Shop, we hope this smart home setup guide helps you create an intelligent and connected living space. Each product listed above is an Amazon affiliate link, meaning we may earn a commission if you make a purchase through our links, at no additional cost to you. Your support helps us continue curating valuable content and providing a delightful shopping experience.
Enjoy the convenience and futuristic experience of your smart home setup. Welcome to the future of living!